Application:
The Vertical Gas/Oil Fired Steam Boiler can be used for the following business:Chemical plant,Textile plant,Food & Beverage,Garment manufacturing,Paper Plant,Printing and dyeing mill,Cement Plant,Fertilizer plant,Feed mills,Rubber factory.Schools,Hotel,Bath Center,Swimming Pool,Hospital,Hotel,etc.
The most important thing is that our boilers are all tailor-made.They are designed all depending on your business, including on the fuel, capacity, pressure and so on you need.
First,you can watch the LHS Series Vertical Gas/Oil Fired Boiler diagram about it: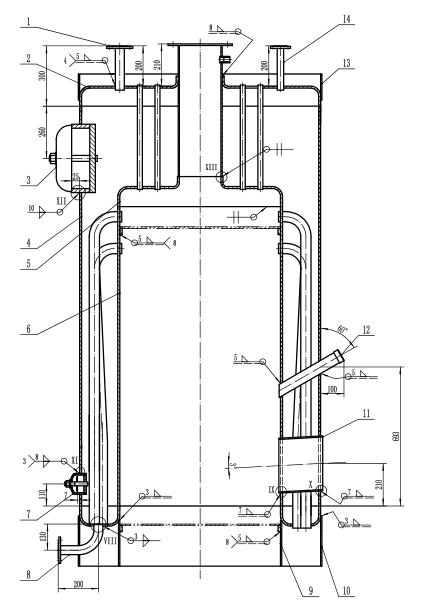 Adopting the latest technology, it is designed with a combustion chamber with large volume. It is equipped with a world-known burner, making the combustion more sufficient and ensuring higher efficiency and lower failure rate.
It adopts high technology of heat transfer and flow resistance, ensuring large heating area and high heat efficiency.
It has protective functions of overtemperature, overpressure, water shortage, leakage detection and flameout, achieving unmanned management and safe and reliable operation.