In a complete AAC production line, steam boiler and autoclave are the main equipment to provide high pressure high temperature steam and blocks steam curing. Yongxing Boiler Group is a leading manufacturer in boiler and autoclave designing, manufacturing, installing, maintenance.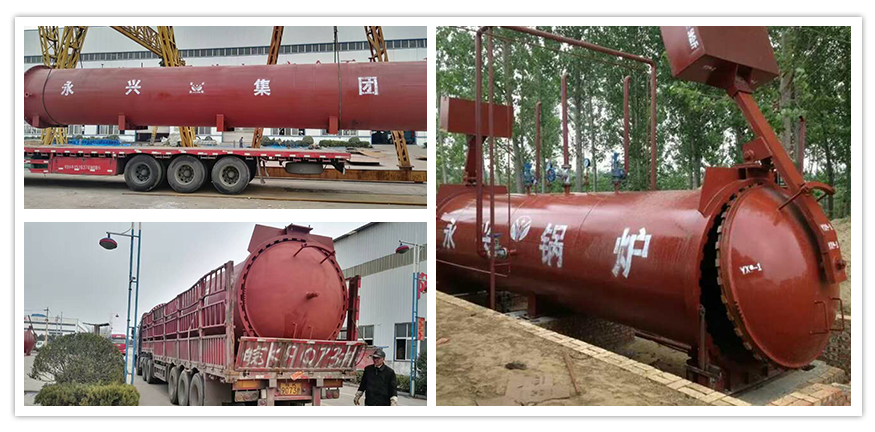 The AAC Plant is designed to manufacture aerated concrete blocks used as building material. The plant is able to make extreme light weight and large variety of sizes blocks and has excellent thermal insulation nature.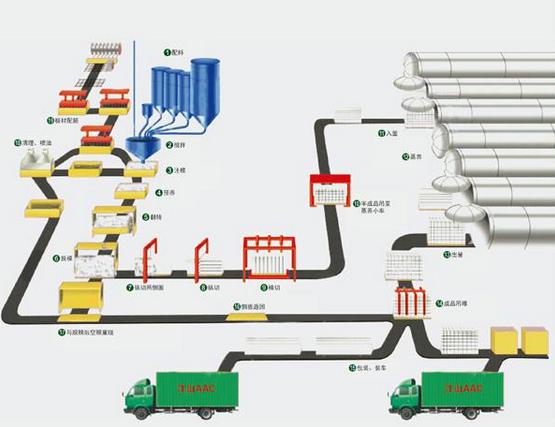 AAC Plants of Different Production Capacity:
AAC block plant in Annual Capacity of 300,000m3
AAC block plant in Annual Capacity of 250,000m3
AAC block plant in Annual Capacity of 200,000m3
AAC block plant in Annual Capacity of 150,000m3
AAC block plant in Annual Capacity of 100,000m3
AAC block plant in Annual Capacity of 50,000m3
Equipment in AAC Block Production Line:
A full AAC block production line includes belt conveyor, batching machine, roller screen, grinding head silo, wet ball mill, jaw crusher, dust catcher, bucker elevator, silo for coarse lime, dry ball mill, silo for fine lime, cement silo, screw conveyor, slurry storage tank, weighing hopper for slurry, weighing hopper for lime and cement, ferry cart, turning crane, vertical cutting machine, horizontal cutting machine, turning & grouping crane, curing cart, AUTOCLAVE, finished product crane, block clamping machine, winch for side plate return.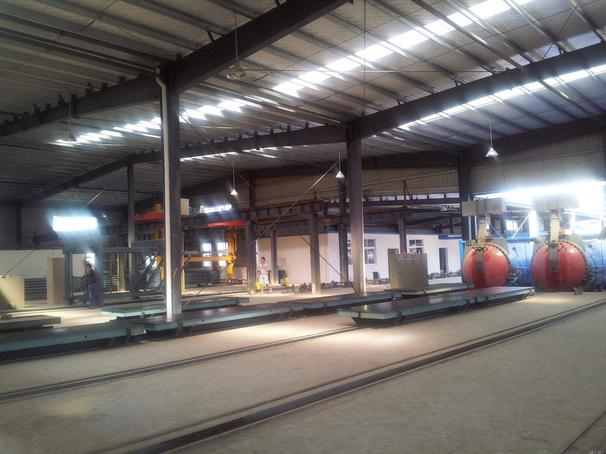 RAW Materials for AAC Plant
FLY ASH: One of the raw materials widely used in the manufacturing of AAC bricks is FLY ASH, around 70% fly ash is required as raw material. It is easily available in the Thermal Power plants and no amount of tax is charged on this item. Though transportation charges are to be payed by the entrepreneur.
Lime: One of the other required raw material is Active Powered Lime. Various quality of raw material are used in its manufacturing. A total of 15% lime is required.
OPC 53 Grade Cement: The most important raw material is OPC cement which is used as a binder. It provides strength to the bricks and improves its quality. Its important attributes are better cost effectiveness and easy availability globally, through retail network of cement companies. There is a requirement of 10% of OPC cement.
Gypsum: Gypsum is an industrial waste used to give lasting strength to the blocks. It is a byproduct of fertilizers. And around 4% gypsum is required.
Aluminum Powder: Aluminum Powder is required at a very limited quantity (less than 0.5%).It reacts with lime and silica swells the product and makes it light weighted.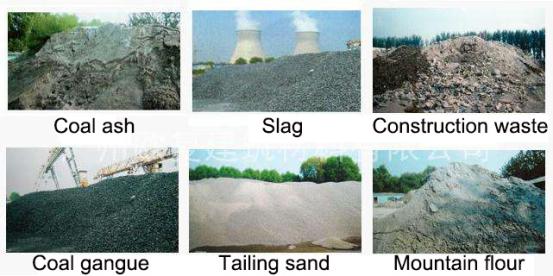 AAC Plant Advantage
Quality: Advanced technology, customized solutions and lasting equipment
Safety: all safety measures are taken
Turn-key Projects: Excellent plant concepts from one single source.
Service: Timely and technical service are supported to our customers
How to Select a Proper Boiler for AAC production line
1. Determine the capacity of the boiler. The boiler capacity should based on the Heating Load Curve or Heat Balance Diagram, and includes the heat loss in pipelines, self-used heat of boiler room, available used waste heat. While, usually, it is difficult to get the Heating Load Curve, the heating load could get based on the max thermal consumption per hour within production/heating/domestic, and then determine by using the coefficient.
2. Determine the boiler heating parameters, including pressure, temperature, etc.
3. Determine the boiler efficiency. In order to benefit for economic management, the boilers should have high thermal efficiency, and the boiler output, quantity and other performances have to adapt to the change of heat loading.
4. It is better to select the boilers with same capacity or combustion equipment. If different, the max limitation is two models, to decrease the problems of equipment layout and management.