We know during the oil processing, the residue from the press consists of a mixture of fibre and nuts in oil plant.
Shells are remnants of the oil refining process and have long been abandoned. Until a cement plant in Malaysia uses shells as biofuel, it mixes with coal to produce heat. Today, many European countries, including the United Kingdom, the Netherlands, Italy and other places began to try to put shell mixed coal fuel together to provide energy to alleviate the rising costs of fuel and reduce carbon dioxide emissions.
Large-scale oil plant use the recovered fibre and nutshells to fire the steam boilers for power generation and steam supplying in the oil mill. The super-heated steam is then used to drive turbines to generate electricity for the mill. Compared to other residues from the industry, it is a good quality biomass fuel with uniform size distribution, easy handling, easy crushing, and limited biological activity due to low moisture content. Therefore, using the shell as fuel in oil plant can largely reduce the fuel cost.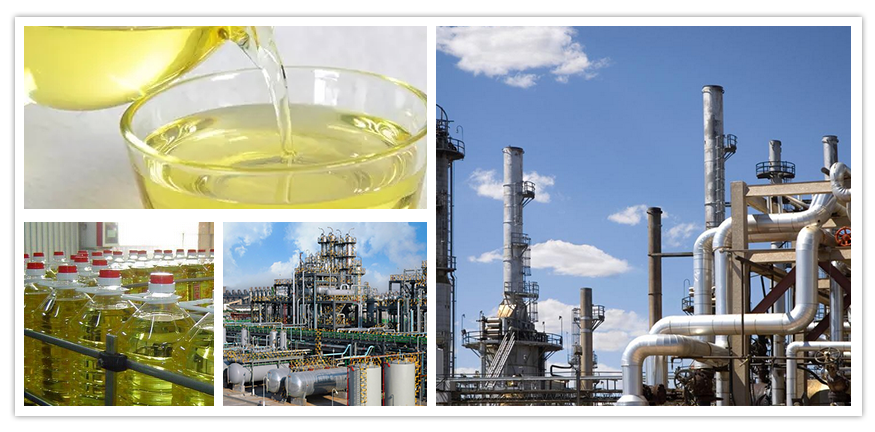 How to Select a Proper Boiler for Oils Industry
1. Determine the capacity of the boiler. The boiler capacity should based on the Heating Load Curve or Heat Balance Diagram, and includes the heat loss in pipelines, self-used heat of boiler room, available used waste heat. While, usually, it is difficult to get the Heating Load Curve, the heating load could get based on the max thermal consumption per hour within production/heating/domestic, and then determine by using the coefficient.
2. Determine the boiler heating parameters, including pressure, temperature, etc.
3. Determine the boiler efficiency. In order to benefit for economic management, the boilers should have high thermal efficiency, and the boiler output, quantity and other performances have to adapt to the change of heat loading.
4. It is better to select the boilers with same capacity or combustion equipment. If different, the max limitation is two models, to decrease the problems of equipment layout and management.