What do you know about the operation and use of electric steam boilers?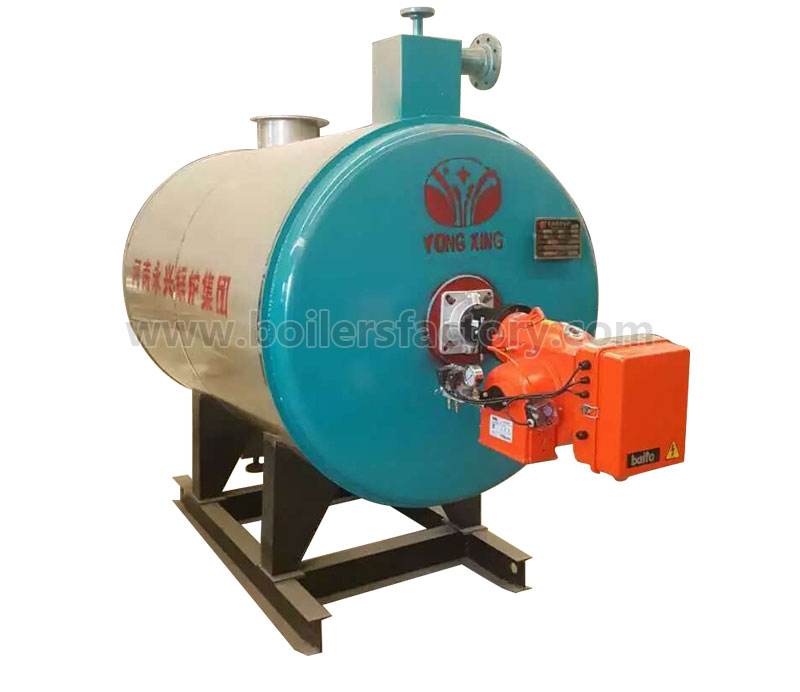 1.As a professional Vertical Electrical Steam Boiler Supplier,Today we are going to popularize this knowledge for you. Before opening the equipment, close the drain valve and air supply valve, open the water inlet valve, and check whether the power supply and water supply are normal.
2. Press the power switch, the heating switch to "Ⅲ" archives, alarm controller (because of water shortage in the boiler), hydrating indicator pumps running at the same time, filling water and low water level controller to stop the alarm, continue automatic filling water to high water level, water pump stop, pot boiler heating lamp light, automatic start heating boilers. 3. The boiler pressure reach a set value, can be heat switch to "Ⅱ", at this time you can open the steam valve, the use of steam.
4. When the steam is used, the pressure in the furnace will decrease and the lower limit of pressure will be lowered. When the steam is used, the boiler will start heating automatically.
5. When steam is used, the water level in the furnace keeps decreasing. When it falls to low water level, the water pump is activated, and water is replenished to high water level. When the water level is lower than the low water level, the water filling system does not work normally, and after 10 seconds the water level does not reach the low water level electrode, the controller keeps alarming and stops the furnace protection.
6. Keep the boiler pressure at about 0.4mpa during operation. If necessary, the boiler can be adjusted by turning the heating switch.
7. During operation, if the alarm continues to alarm for more than 15 seconds, power off immediately to check whether the water supply of the soft water tank is normal.
8. When the work is finished, press the "power" switch to turn off the power and the power indicator is off.
In fact, we aslo provide Horizontal Gas Boiler China. If you want to know more types of boilers. You wan aslo visit our website. The products here are abundant, having Autoclave Hot Sale.